Blog
30.07.2013
Drum Show Huge Success
Well what a show! Thank you to everyone who came and saw me at the Drum Theatre in Melbourne @ the Drum Theatre in Dandenong on Saturday July 27th. It's one of the nicest suburban theatres I've ever worked in and the crew were fantastic also the crew who I used to film the live DVD. It was a huge buzz to walk out on stage and have over 500 people laughing and cheering. You've really made the DVD sound and no doubt when it's all done look good. I was wrapped to be able to perform the same show that I had done earlier in the year in the Comedy Festival. A lot of people always ask me when I will be doing a live show seeing as I do so many corporate gigs. This DVD will give people that opportunity to see one and also I hope to bring it soon to Sydney, Brisbane, Adelaide and Perth maybe. It's a lot of work but if there's a demand for it I'll go. Be patient I will definitely let you know when that will be.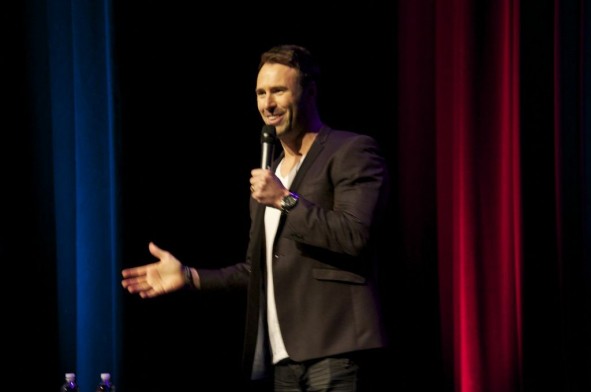 I really appreciate all those who came to support me, I'm overwhelmed. It was a lot of work that went in but I wanted to give people value by providing over 50 characters in a quality show, provide an MC to get people into the comedy mood. Col Cameron was fantastic! We should do more work together. And I really wanted and always will offer clean comedy that people can feel safe that they can bring the whole family to.
I said at the end but I really cannot do what I do without God. As Phillipians 4:13 says, I can do all things through Christ who strengthens me.
I honestly have seen that. Nothing to do with my strength or effort, it's the enormous help I had from God. I give all credit to him.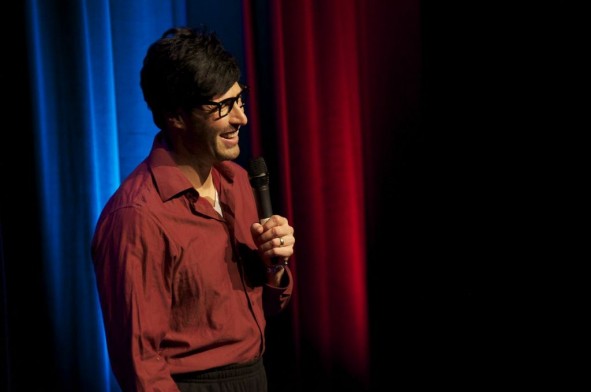 So thanks again and I hope to hear from you with your feedback. Tim Tam and Arnie were usual favourites but I really loved the response I had from DeNiro, Owen Wilson, Liam Neeson, Matthew McConaughey, Hugh Grant, Tom Cruise, John Cleese and I really love doing a Jason Statham. I know he's not as well known, but such a fun voice to do as is Christopher Walken.
Make sure you order the DVD on here and lookout for yourself in the crowd. I estimate that it will be ready for Father's Day. You can pre-order now. Plus buy the CD also called Celebrities' Got Talent. 100% proceeds of that go to Zoe Foundation Australia. Check out the link. I hope to have another CD out by Christmas with a whole bunch of new voices amongst other projects that you'll hear about. I have quite a massive hit list of characters to do. I still get excited as I did when I was a teenager learning a new voice. I can't wait to bring many more characters, shows and more DVD's, CD's etc. Speak soon!